Ambulette Insurance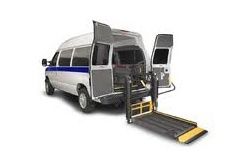 We can provide insurance coverage for all types of Ambulette, Paratransit, and Non-Emergency Transportation vehicles. We will compare quotes with multiple companies to get you the best coverage available.

We are offering lowest rates for Ambulette and other classes of transportation insurance in the industry.

TA Anchor Insurance is providing variety of insurance programs to for your ambulette insurance needs. We provide excellent customer service from experienced insurance professionals.
Financing
Medicare requirements
Professional and General Liability
Coverages for small and large fleets
Quick and affordable rates
Correct Federal and State requirements
If you have a vehcile or business which is not listed in our different classes of businesses, please give us a call we might be able to provide you insurance on a vehicle which is not listed in our list. For more details please contact our commercial auto underwriting department.