Driving School Cars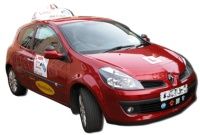 If you run a driving school or work as a learning instructor, then you are at risk every day and having driving school insurance can protect you from all eventualities out on the road.
Driving School Insurance is designed to protect driving instructors and driving schools by employing a range of different insurance methods in order to cover them from unfortunate events. Many driving schools over the years have turned to our specialist driving insurance brokers to help them.
TA Anchor Insurance is providing variety of insurance programs to for your student and driving school cars and vehicles insurance needs. We provide excellent customer service from experienced insurance professionals.
If you have a vehcile or business which is not listed in our different classes of businesses, please give us a call we might be able to provide you insurance on a vehicle which is not listed in our list. For more details please contact our commercial auto underwriting department.