Taxi, Livery, Black Car & Limousine Insurance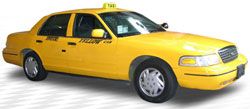 Transportation insurance is our speciality. We represent major ransportation insurance companies as independent authorized broker. We offer a variety of insurance products to our valued insureds. We have been providing afforadble & professional transportation insurance services to small and large limo, black car, car service, and livery fleets as well as individuals and owner operators.

We are offering lowest rates for black car and other classes of transportation insurance in the industry.
Our Services IncludeOur Services ...
• Dealer Plates
• Transport Plates
• Commercial Auto
• Commercial Non-Owned
• Business General Liability
• Workers Compensation
• Commercial Policies
• Livery
• Fleet
• Private Car

TA Anchor Insurance is providing variety of insurance programs to individual owner operators, named drivers and livery fleets in New York. We offer commercial auto from various Top Rated Insurance companies. Based on the risk, we will choose the very affordable Commercial Auto Insurance company for your business needs.

Liability Limits for Commercial Vehciles : 25/50/10 - 50 PIP up to 1,000/1,000/100 - 50 PIP , non NYC Risks.
Service Type Vehicles or Use
Taxicab
Limousines
Black Car
Livery
Carpenters
Plumbers
Electricians
Carpet Installation
Roofing and Siding Installation
Water Truck
Retail Type Vehicles or Use
Florist
Pest control
Locksmith
Dry Cleaning Home Delivery and Pickup
Wholesale Food and Beverage Delivery
Residential Landscapers
Carpet Cleaning
Route Delivery (Where time is not of the essence)
Home service and repair companies
Delivery of Wholesale or manufactured Goods
If you have a vehcile or business which is not listed in our different classes of businesses, please give us a call we might be able to provide you insurance on a vehicle which is not listed in our list. For more details please contact our commercial auto underwriting department.